CAREERS HUB
WHY CHOOSE A CAREER WITH WESTPOINT?
Westpoint Construction understand that our people are at the core of our continuing success. We offer excellent opportunities
for career development, and a culture that stimulates our people to pursue their own professional and personal goals.
We are proud to offer a selection of career and personal development programs providing access to a varied and extensive portfolio of learning opportunities. Providing the right knowledge, interpersonal skills and experience working in collaboration with our people.
WESTPOINT ON-SITE OPPORTUNITIES Year
As an employer, we remain committed to creating high-quality careers that enable our people to achieve their aspirations.
PROFESSIONAL DISCIPLINES Year
We are currently recruiting across a diverse range of commercial, quantity surveying, engineering, planning, project management or corporate roles.
ACCOUNTS & CUSTOMER FOCUSED OPPORTUNITIES Year
Managing and exceeding our clients expectations is at the heart of Westpoint Construction's success. It requires efficient administration and great customer service.
APPRENTICESHIPS & NEW TALENT Year
We offer a range of apprenticeship & school/college leaver opportunities across our business, all with a structured training programme and on the job mentoring and support.

Visit the Westpoint Talent Page
GRADUATES Year
Westpoint Construction offers a unique and comprehensive graduate programme which has been created to kick start your career with one to one mentoring.

Visit the Westpoint Talent Page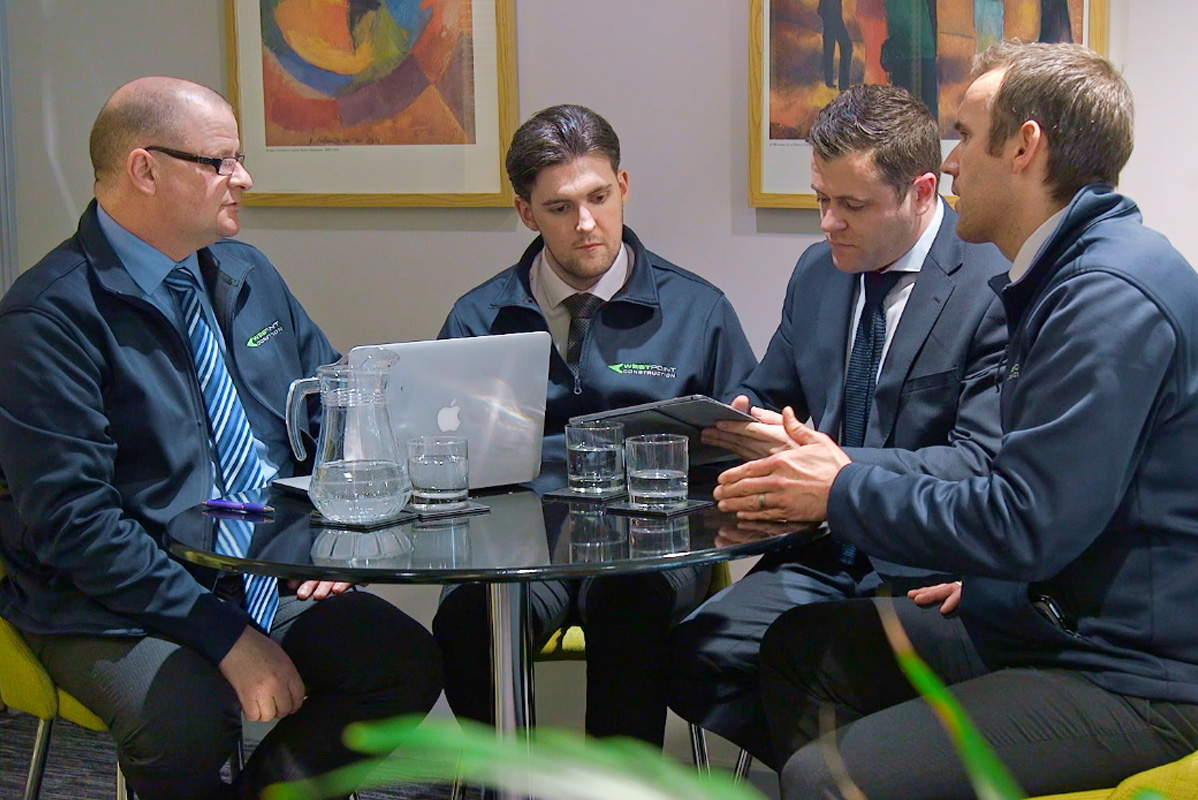 AIDEN, WESTPOINT EMPLOYEE
''I HAVE BEEN WITH WESTPOINT FOR 12 YEARS NOW AND I HAVE REALLY ENJOYED THE PROGRESSION I HAVE EXPERIENCED. MY TEAM IS GREAT & MY MANAGEMENT TEAM HAVE BEEN REALLY APPROACHABLE & SUPPORTIVE THROUGHOUT MY JOURNEY.''
LUCY, WESTPOINT EMPLOYEE
''WORKING AT WESTPOINT'S HEAD QUARTERS HAS BEEN A FANTASTIC OPPORTUNITY TO WORK WITH A DIVERSE TEAM, ACROSS MANY SECTORS & DISCIPLINES. THE COMPANY CULTURE HAS BEEN THE BEST I HAVE EXPERIENCED.''